Contact/contato: vicente72@sapo.pt - +351 966 257 460 - Lisboa - Portugal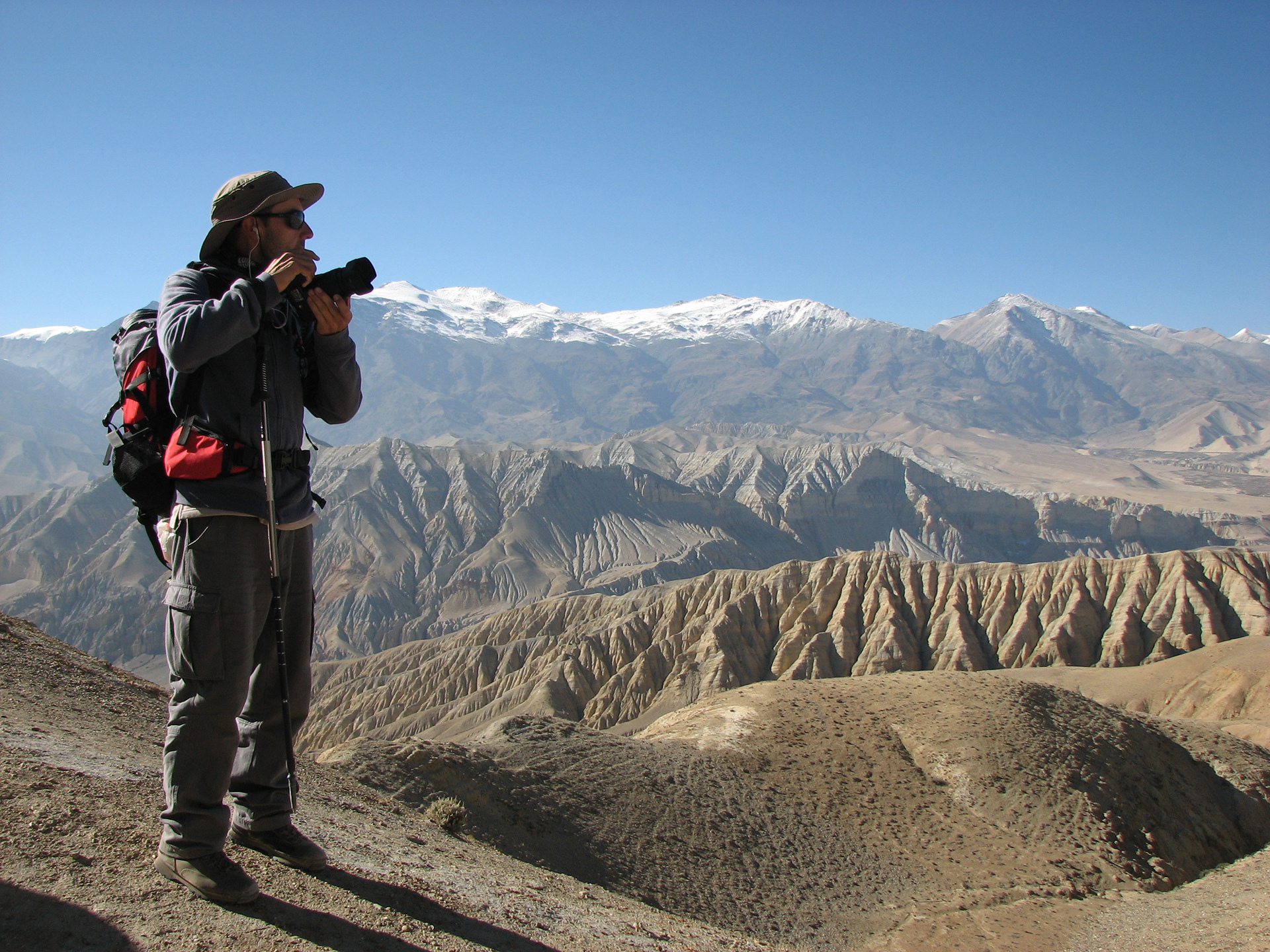 Mustang Kingdom, Nepal 2009
I have always a sentence in my mind: "In the middle of difficulty lies an opportunity" - Albert Einstein. And I want to go on growing...
I was born inLisbon, but I am not "alfacinha", I am a Portuguese. I have lived in severalcities of this garden, but I always return to Lisbon. Nostalgia? I do not know. Need of change? Maybe.
I start my travels very early with my family, then with friends and later due to my profession. Now I travel to live and to put in photos sensations, to resume in a bunch of pixies a whole people, a site, a culture, a country. At each travel made, the need of change takes me far away and longer to wilder countries and more audacious adventures. To my traveler friends I am Joni Walker. And I do not drink! I walk, walk more and more towards the perfect photo, like a surfer looking for the wave.
I offer a lot of my photos for all and no reasons. I feel as I am offering part of me. And I like to discuss foreign adventures…it makes me feel alive and part of the world(as one).
I had my first camera at he age of 8, a Agfa 125. Near 14 I received a Kodak Discman, after I was left by my father a 35 mm. I begin with digital cameras only this century, now I own several cameras.....
And in the difficult times of growing and getting old, I live the opportunity to be happy and to do what I have pleasure to do and to leave something through what I have put in photos.
--------------------------------
Vivo com uma frase em mente – "No meio da dificuldade, vive a oportunidade", Albert Einstein – e é assim que quero continuar a crescer! 
Nasci em Lisboa mas não sou alfacinha, sou português. Já vivi em bastantes cidades deste jardim, mas acabo sempre por voltar a Lisboa. Nostalgia? Não sei. Necessidade de mudança? Talvez. 
Comecei a viajar bem cedo, com a família, depois com os amigos e mais tarde profissionalmente. Agora viajo para viver e para fotografar sensações, para resumir, num amontoado de pixeis, todo um povo, um local, uma cultura ou um país. A cada viagem que faço a vontade de mudança leva-me para mais longe, por mais tempo, para sítios mais inóspitos, para aventuras mais audaciosas. Para os amigos "viajantes" sou o Joni Walker. E não, não bebo! Caminho, caminho mais e mais, em direcção à fotografia perfeita, tal surfista em busca da onda.
As minhas exposições foram em casa, no Casino de Lisboa, nos Paços do Concelho em Alcochete, no Oeiras Parque e no Odivelas Parque. Também publico no Facebook chegando assim aos "amigos" deste mundo. E ofereço, ofereço muitas, por toda e nenhuma razão. Sinto que ofereço parte de mim. 
Tive a minha primeira máquina fotográfica aos 8 anos, uma AGFA 108. Perto dos 14 anos recebi uma Kodak Discman e depois herdei do meu pai a primeira 35mm. Comecei nas máquinas digitais já neste século, com uma Sony, agora tenho várias ..... 
E no meio desta dificuldade que é crescer e envelhecer, vivo a oportunidade que tenho de ser feliz, de fazer o que gosto e deixar algo através do que fotografo.